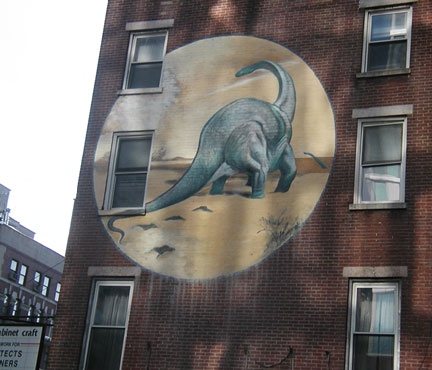 I am of an age where I harbor many romantic memories of the East Village.  When I was a high school kid in the early 1970s, it was a place of music, art, fashion and revolution.  Nothing could have been more exciting, except perhaps for SoHo, where much of the art world had begun to gravitate.
Needless to say, it is no longer the same place.  I didn't see any of the major chain stores having invaded, but NYU has swallowed up an awful lot of it.  Some sweet little independent shops, mostly small restaurants and bakeries remain.  And then there's the Theater For The New City, which brought me to the neighborhood on Sunday.  More to come about that later.
These are some of the murals that grace the walls of the East Village.