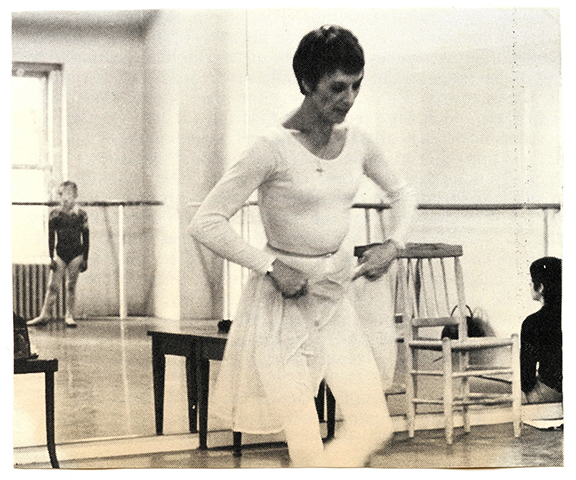 Last month, I read of the passing of a favorite ballet teacher, Nansi Clement. 
I am so overwhelmed with emotion when I remember what it meant to me to be in her classes, in her presence, and under the roof of that amazing building at 3 West 61st Street, which then housed American Ballet Theatre and its school, and was razed over thirty years ago.
I was so deeply ignorant of ballet when I first stepped out of the old elevator and walked into ABT's lobby at age 17 to take one of Miss Clement's open classes. I had no idea of the history that was surrounding me and that was being made in the studios adjacent to her Adult Beginner classes.  I had no way of knowing that I was in the earliest moments of what would become a life long love affair with ballet, an art that would so enrich my life and make my heart ache with its beauty.

It was there that I went on to learn the basics of ballet, to hear melodies from the great ballets played on piano by live accompanists in the studio, to meet so many fascinating people, and to learn how to dress and carry myself, as I fell under the inspiration of Miss Clement.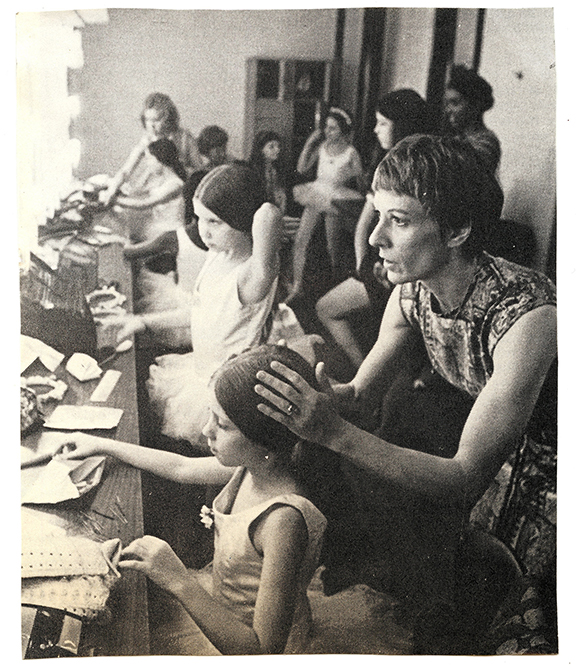 She never acted benighted about teaching a class full of adults who only wanted to learn the art for its own sake. We were hobbyists.  Some of us may have been passionate hobbyists, but we were hobbyists just the same.  We didn't have the bodies, we didn't have the feet, we didn't have the early training and we had no potential of ever turning pro. Yet she showed us such respect, took us seriously, made us laugh, challenged us, gave us beautiful choreography and was generous in giving corrections.
I took six classes a week with her, and looked forward to each one.  In my freshman year at CCNY, it had been my habit to show up at large lecture classes which were given in the evening and stay just long enough to be marked in attendance.  When the lights went down for the lecture and slide show, that was my cue to steal out of the hall and jump on to the D train to Columbus Circle so that I could take Miss Clement's class instead.

Sending along my best wishes to the loved ones who survive her, and to all of us who took class with her somewhere along the way. Gosh. She was just such a wonderful teacher.  I still carry her love of ballet in my heart and it wells up from time to time when I least expect it.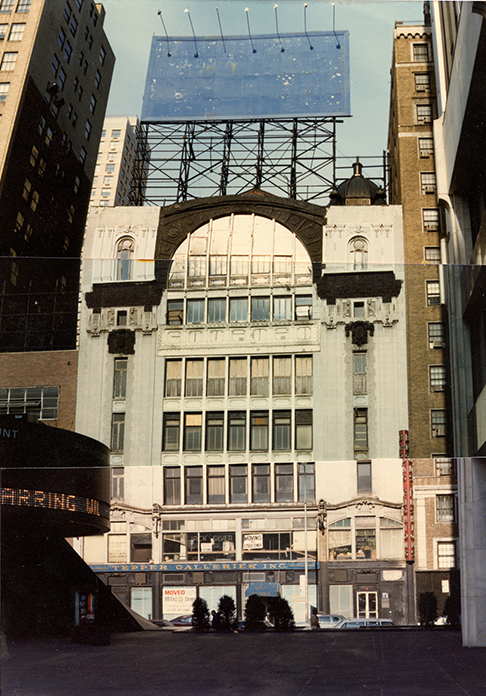 These are photos that I cut out of Dance Magazine sometime around 1980. Wish I could credit the photographer, but I don't have the name. The last image is a collage of photos of the late 3 West 61st Street. I took these pictures when I heard the building was going to be razed. You can see the big MOVING banners in the windows near the street floor. ABT occupied the top two floors. You can see the interiors in the 1977 film The Turning Point.
Rest In Peace.