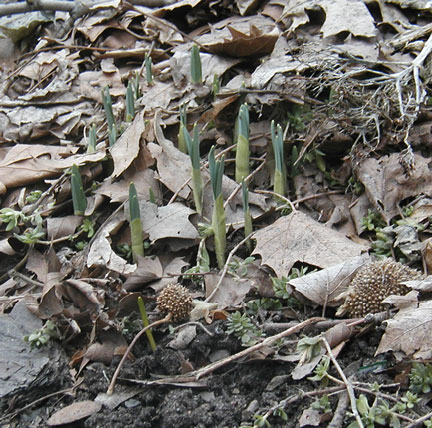 The city streets were covered with snow for the last seven weeks.  Today was the first day of mild weather and I can finally see the soil in my backyard.  When the last of the snow had melted away, this is what I found underneath it.
To me,   it is nothing short of miraculous to be able to see these little beginnings kick off the renewal of Mother Earth.   It becomes more awe inspiring with every passing year.
I can't wait to get my garden started.  Earlier this week I attended Brooklyn Dirt – Talks on Urban Farming and Gardening.  It was a great prelude to the coming season.
The photo above is of daffodils.  The one below is my neighbor's magnolia tree.