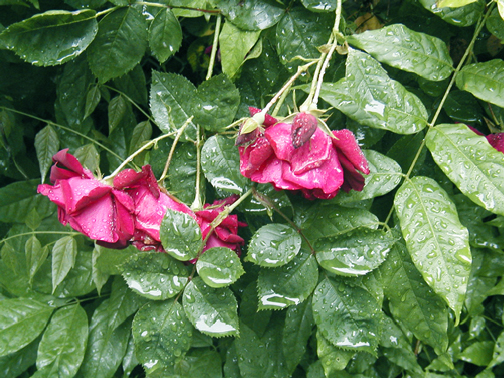 Lately I've been thinking a lot about ancestors.  The spirits of the ancestors of the Canarsee and Nyack who live in this part of the world.   But also of my own ancestors, whose blood continues to course through my veins.  I know so little about them, yet they remain such a huge presence in my life.
They lived in the diaspora for millennia.  I can't even be sure where they were or how they lived.  I've only got some sketchy information about my grandparents, and one great grand parent.
I have a feeling that they must  have spent many generations in northeast Europe.  I think that would explain my love of cold climates and winter landscapes.  I tend to wilt in summer.
So I seek out the quietest, most overgrown spot  in the backyard, which is lush and green and full of life.  I listen to what it has to tell me.
Even at my advanced age and after so many years of living here, there are still moments that leave me amazed.  Like the ones in which I see the beginnings of an eggplant growing where there was only a flower a couple of days earlier.
What is the summer landscape telling you?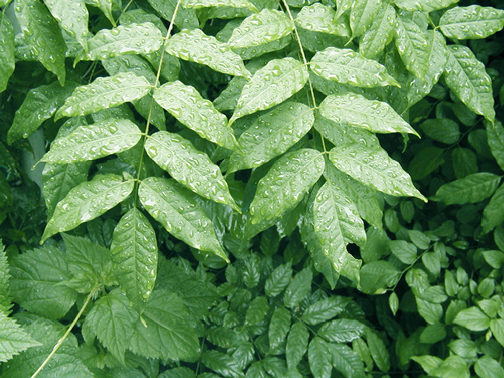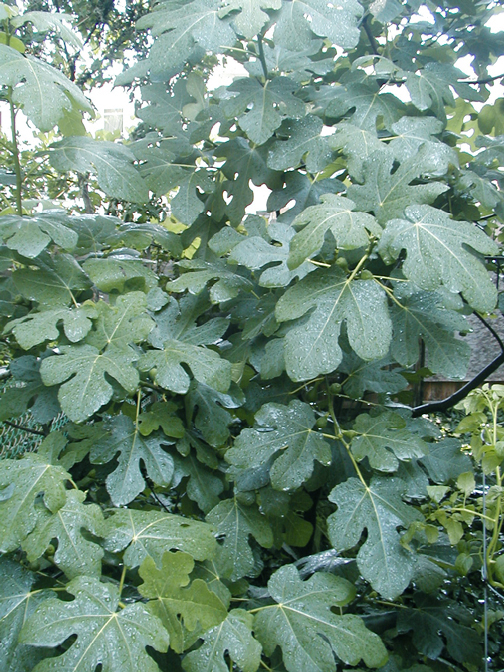 This fig bush was planted by the previous owners of this house, who babied it and wrapped it in burlap in the winter.  We've been living here for 26 years and we've done little to care for it.  But it just keeps growing and bearing fruit.  This year it's going to give us enough fruit to feed the entire block.  I've never seen it this big before.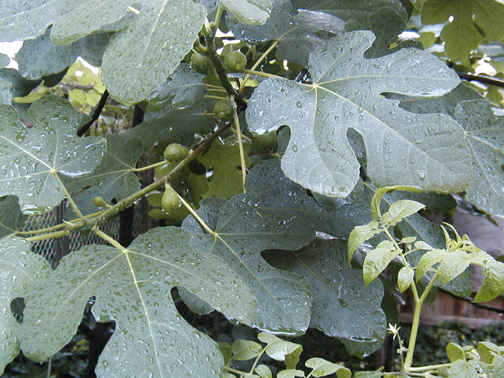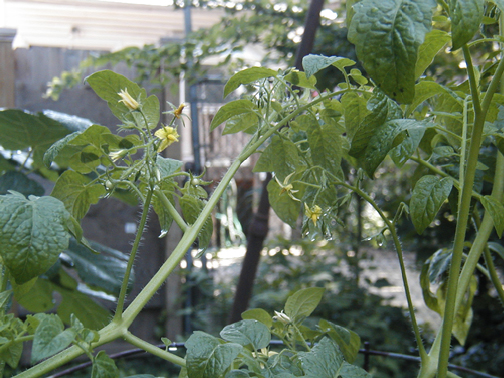 Tomatoes aren't doing as well this year as in previous years.  Here are the first flowers that will bring the fruit.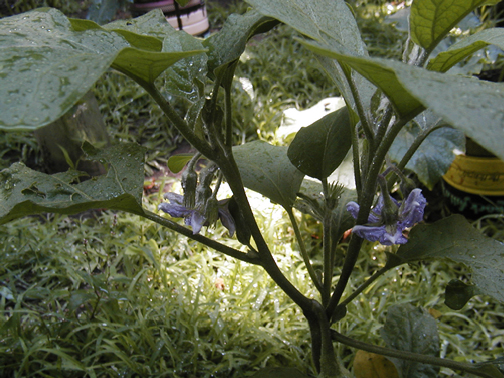 One day there were flowers on the eggplant plants.  A couple of days later, the fruit begins to appear.