I'm finishing up my review of ABT's Nutcracker and hope to post it tomorrow.  I loved it!
As I mentioned before, Lola and I came out in the blizzard to see the show.  It was quite an adventure.  But the night turned out to be so beautiful that I wouldn't have changed a thing.
The theater experience began the minute we came in off the street.  These photos are of the lighting in the lobby of the Brooklyn Academy of Music last Sunday night.  It made for such a beautiful atmosphere.  We were also treated to videos of ABT then and now.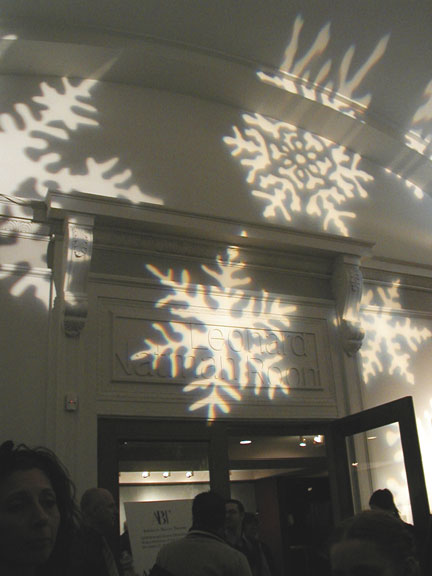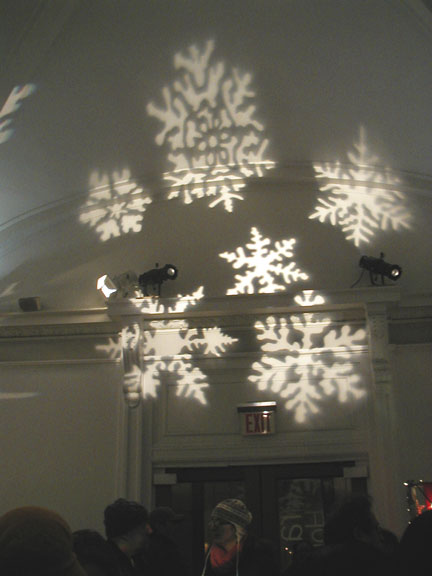 Best of all, a lovely gentleman who had an extra ticket for an orchestra seat took the trouble to ride the elevator up to the balcony where we were sitting, so that he could upgrade the seat of  some lucky person.  I turned out to be the lucky one, but I gave the ticket to to Lola.  So she got to go downstairs and see the performance from the 5th row.  How cool is that!