I wish that I could credit this dance company, but I couldn't find them listed anywhere in the guide to the festival.  Judging by the apparatus, which was a gigantic seesaw that moved according to how the dancers distributed their weight as they struck a pose, I want to say that it's Streb.  But I can't say for sure.  If you know who it is, please tell me.
It's always such a treat to see dance performed outdoors.  I really liked the way that the apparatus and the dancers looked against these big gray buildings.  They attracted quite a crowd.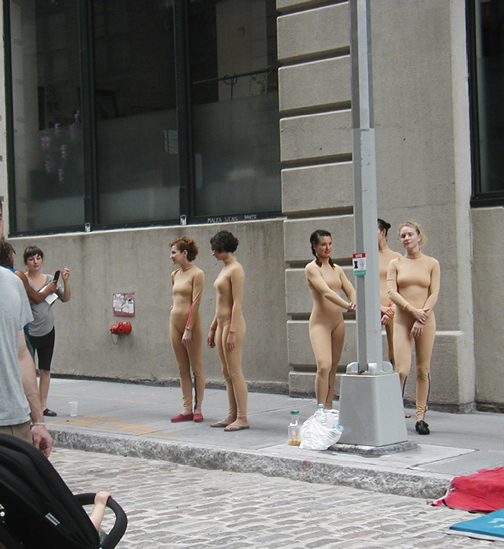 Dancers waiting in the wings.
Update:  A reader has solved the mystery and told me about this work.  It's created by artist Eve Bailey along with dancers from several local companies.