New York City Ballet just announced details of their 2011 -2012 Season.  There's a fair amount of news in this article, but the thing that caught my eye is that Charles Askegard will be giving his farewell performance this fall.
This made me feel a little sad.  I've always had a real soft spot for Askegard.  He's a magnificent partner, especially with Maria K.  And I've always loved him as El Capitan in Stars and Stripes.
But most of all, I remember the Christmases when he came out to Bay Ridge to perform the role of the Cavalier with the Vicky Simegiatos Dance Company in our local production of  The Nutcracker.  It was always a big deal to me, and to the children in the company and our neighbors in the audience, to have an artist  of that magnitude dancing on the tiny stage of the Richard Perry Theater at Poly Prep, partnering Maria Kowroski or Jenifer Ringer.
So many people go through life without ever having any exposure to the ballet.  I'd like to believe that Askegard's appearances out here in Bay Ridge might have given some of the locals reason to consider what it would be like to make it up to Lincoln Center.  For many of the younger children in the company, I'm sure it was their very first experience seeing ballet performed at a world class level — an experience that they'll treasure and never forget.
Ever since Askegard made those appearances, it always made me especially happy to see his name in the cast list when ever I went to see New York City Ballet.  A few weeks back I saw him deliver a beautiful performance partnering Maria in Monumentum pro Gesualdo.  He will definitely be missed.
Here are some photos, all by Kim Max, of performances from 2006 and 2007 with the Vicky Simegiatos Dance Company.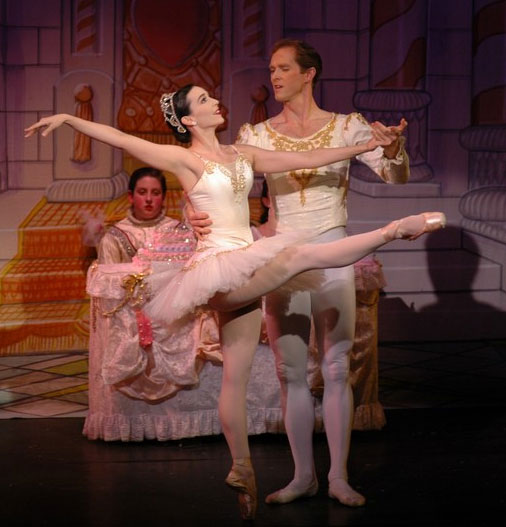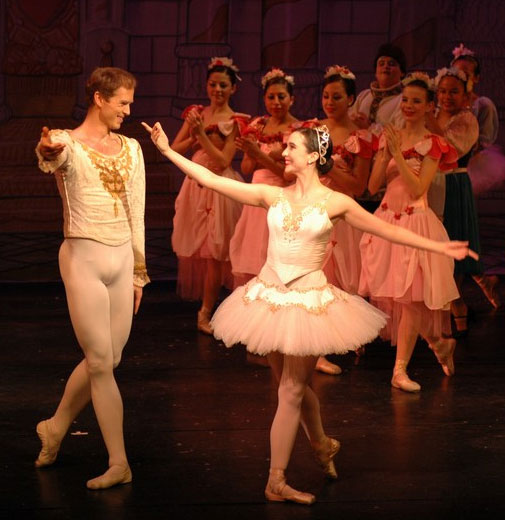 With Jenifer Ringer in 2006.
Scholarship Students of the Vicky Simegiatos Dance Company look on.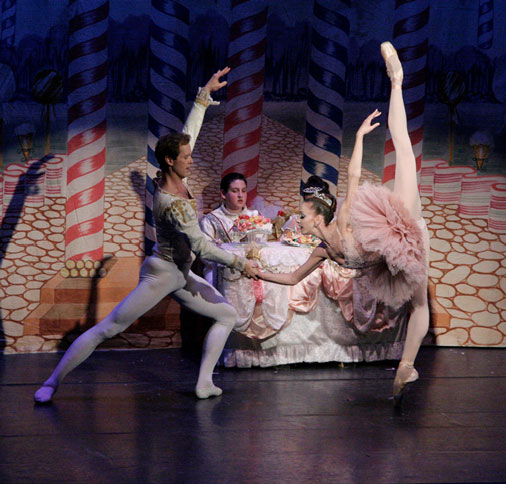 With Maria Kowroski in 2007