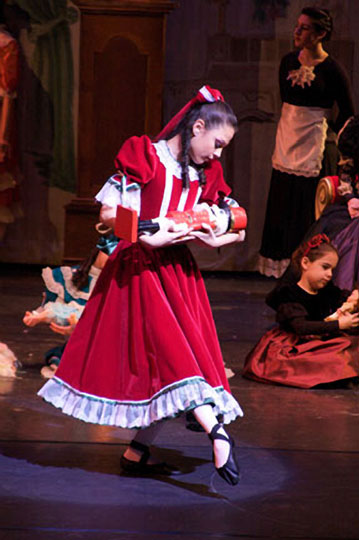 I work in two worlds where preparations for December have to be in place at the end of the summer.  I design and sell Holiday Cards and Custom Invitations and people have lots of parties in December.   And I serve on the Executive Board of the Vicky Simegiatos Dance Company, where every Christmas, they perform The Nutcracker — the full length classical ballet.  This is the 15th year that I've been involved with the company.
Rehearsals are underway and this weekend I have to turn my attention toward promoting the December 19th performances.   So let me begin by showing you some images from last year's performances.  These images will all be appearing on Christmas Cards which will be sold to raise funds for the company.  I'll post more information about that as it becomes available.  All photos by Kim Max.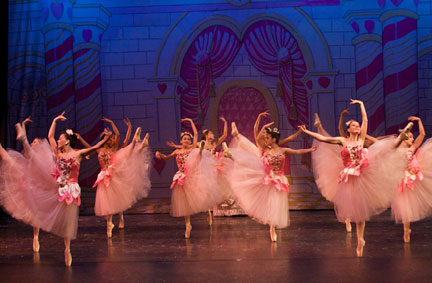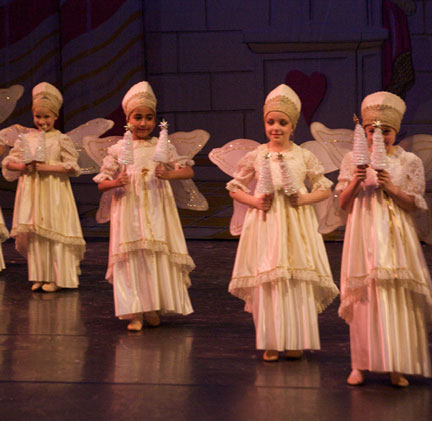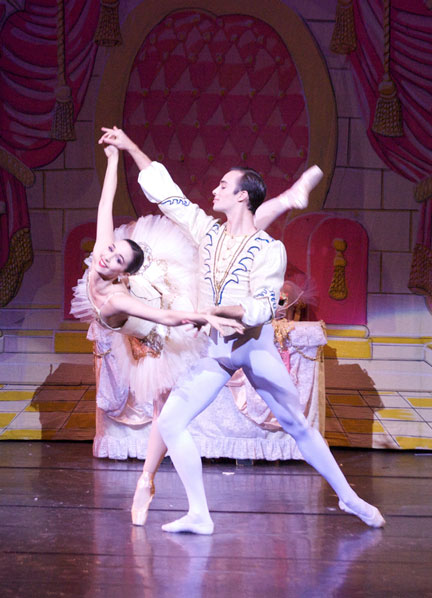 Every year, Artistic Director Vicky Simegiatos and Ballet Mistress Matina Simegiatos bring two principal dancers from New York City Ballet out here to Bay Ridge to dance the roles of the Sugar Plum Fairy and Her Cavalier.  Beautiful beautiful Jenifer Ringer has danced the role for the company several times.  Last year she was partnered by Jared Angle.  Their Grand Pas de Deux, even when performed on Poly Prep's small stage, was breathtaking.  It is so wonderful of these world class artists to come out to Bay Ridge and bring their magic to our community.  Some of our audience members may have never seen a classical ballet before.
The rest of the cast are all members of the community.  It's pretty hard to believe it when you see the caliber of the dancing, not only from the well trained teenage girls in the corps de ballet, but even from the younger ones who play the children in the Party Scene.  The students are all trained in the VSDC's Scholarship Program, which has been in existence for over 25 years.  Several alumni have enjoyed professional careers in dance.  In recent years, students have gone on to study at the School of American Ballet and Boston Conservatory and to perform with the DeMa Dance Company and Miami City Ballet.
The performances of The Nutcracker will take place at The Richard Perry Theatre on the grounds of Poly Prep, 7th Avenue at 92nd Street in the Bay Ridge section of Brooklyn  on December 19, 2010 at 1:00 p.m. and 6:00 p.m.   Tickets are priced at $35 and $25 and are available at the Vicky Simegiatos Performing Arts Center or via mail. For further information or to join our mailing list, please send me an e-mail.