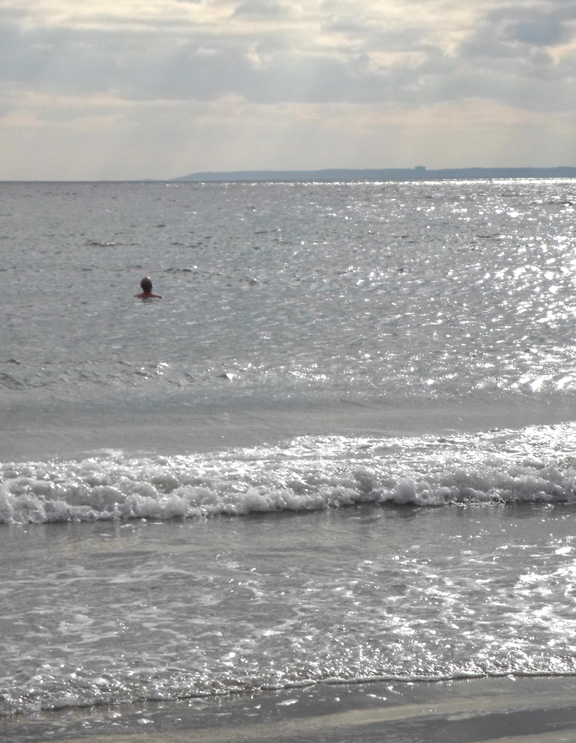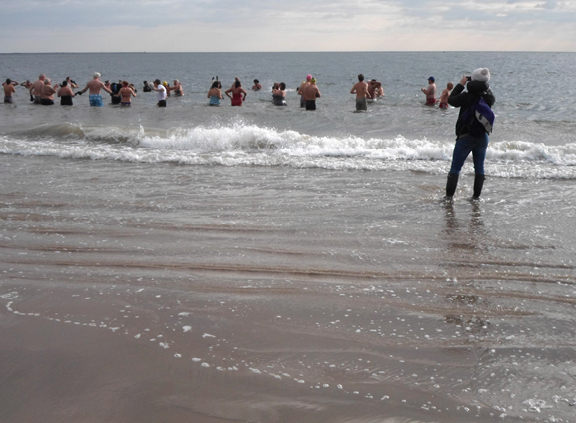 Every Sunday my husband and I walk the length of the boardwalk
from Seagate to Brighton and back.
We try to time our walks so that we'll be able to see the folks from
Coney Island's Polar Bear Club take their weekly dip
in the cold Atlantic Ocean.
The air temperature was about 40 degrees F.
The beach is so beautiful in January.