Little Dancer
Works and Process at The Guggenheim
October 5, 2014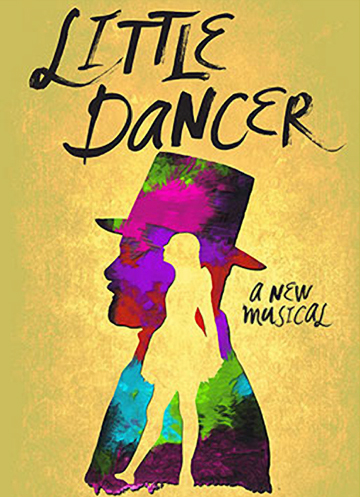 Inspired by the obscure ballerina who posed for the famed Edgar Degas sculpture Little Dancer Aged Fourteen, the new musical Little Dancer follows model Marie Van Goethem as she struggles in the Paris Opera Ballet circa 1880. For Works and Process, excerpts were performed by four-time Tony Award–winner Boyd Gaines, three-time Tony Award–nominee Rebecca Luker, and New York City Ballet principal dancer Tiler Peck. Costume designer William Ivey Long moderated a discussion with director and choreographer Susan Stroman, book and lyric writer Lynn Ahrens and composer Stephen Flaherty.
.
.
The conversation traveled a fascinating path through the lesser known details of art history, the circumstances of life in and around the Paris Opera Ballet, and the work that was involved in the eight years that it took to bring this production from the germ of an idea to a full blown musical which will be opening at the Kennedy Center at the end of this month. Much of Marie's life remains a mystery.
Little Dancer
is presented not as an adaptation of her story, but as an imagining of what it might have been based on what little is known about her.
.
We were given some insight into the life of artist Edgar Degas, famous for his paintings of the ballet. He painted movement, fabric and texture, sometimes focusing on the dancers' exhaustion and the boredom of rehearsals. A curmudgeon who never married or had any notable affairs with women, he found his eyesight beginning to fail him in mid life and that might have prompted him to create sculpture. In
Little Dancer Aged Fourteen
, he presented Marie as a three dimensional being and he captured the details of her spirit that suggest a wider story.
.
We learn that this sculpture was not well received in its day. It is a mixed media creation, something uncommon in its time, with a cloth costume, a real hair ribbon and real hair. Some thought that it was an image of a prostitute. The public was outraged. Degas received terrible reviews for it, and though he referred to it as his "daughter" he put it away and it was never seen again until after his death.
.
The panelists agreed, and I've seen it myself, that girls love the statue. Young ballet students will instinctively strike a fourth position when they first see it.
.
What we do know about Marie is that she was born into poverty. Her mother was a laundress and a drinker and her father was out of the picture. She had an older sister who didn't make it into the ballet and eventually became a prostitute. Her younger sister became a ballet dancer of some note and then a respected teacher. As for Marie herself, she became a
petite rat
in the ballet and was eventually given a small featured role. But then she was fired and there was no further record of her life.
.
In the number
In Between
, Degas (played by Boyd Gaines) first notices Marie (played by Tiler Peck) at an audition. The lyrics of this song so beautifully capture Marie's attitude and circumstances — "the injured eye, the awkward stance, the transformation when she starts to dance" and "the rebellious little head toss". Degas' excitement at finding her is palpable in Mr. Gaines' performance. We can feel how much this means to him, and we can anticipate the significance of what is about to come from their collaboration. And as for Tiler Peck, she can do it all. She disappears into the role of Marie and she sails through the choreography with the innocent spirit of a fourteen year old.
.
Among the characters who populated Degas' ballet paintings, there was a violinist accompanying the class. In
Little Dancer
we meet a young violinist named Christian (played by Kyle Harris). Stephen Flaherty talked about how this character was inspired by the musicians whom he'd met throughout his years of working in the theatre. Mr. Harris is endearing and mischievous as he flirts with Marie in
Musicians, Dancers and Fools
. Mr. Flaherty described Christian as being street smart and fast on his feet — not a conservatory guy. He sees himself in Marie — "Someone who dances to her own unmistakable beat." Mr. Flaherty also spoke about his use of syncopation in the music performed by the younger cast members to showcase their youth and exuberance.
.
Woven together with the behind-the-scenes stories of the lives of Degas and Marie, were the fascinating glimpses into how the story of
Little Dancer
came together. Ms. Ahrens and Ms. Stroman talked about their decision to add an older version of Marie (played by Rebecca Luker) to the story. She turns out to be a strong and powerful presence, because when she is on stage, not only do we see Marie experiencing her own life, but we can also see her older self reflecting on it.
.
Ms. Stroman described Marie as having a bit of the Artful Dodger in her — she wasn't beyond picking "a pocket or two". In
The Little Hole In The Wall
Older Marie looks on as young Marie displays her trinkets for her little sister Charlotte (played by Sophia Anne Caruso) — trinkets that probably came her way either in an illegal fashion, or courtesy of an
abonné
, one of the black suited top hatted men who lurked on the periphery of some of Degas paintings.
Abonnées
were wealthy patrons of the ballet who sometimes paid the mothers for the company of the
petite rats
. In this number, Marie and her sister hide their treasures from their mother, and they dream of their futures as stars of the ballet. "That's how we'll get free!" The performance of this song packed such an emotional wallop. Ms. Peck and Ms. Caruso so beautifully portray the excitement and the innocence of young girls who are dazzled by their dreams. It's the presence of Older Marie among them who deepens the emotions conjured in this song. In Ms. Luker's performance, we sense that even with the hard knocks that Marie would have experienced with age, she still would have looked back on her life with no regrets.
.
This emotion is intensified in Ms. Luker's performance of
Looking Back at Myself
, in which Marie recalls working on the small role that she was given in the ballet. This song contains exquisite lyrics about the passion and determination that have to temper the fear and struggle experienced by those who choose this path. In a lovely closing moment, Ms. Luker raises her arms to a high fifth for just a split second before she assumes the stance of the
Little Dancer Aged Fourteen
.
.
This scaled down performance on the bare stage, combined with the stories told by the show's creators, left me with a desperate longing to see the fully fleshed out musical. I hope that it makes it to Broadway soon.
.
Little Dancer will be performed at the Kennedy Center in the Eisenhower Theater beginning on October 25, 2014.